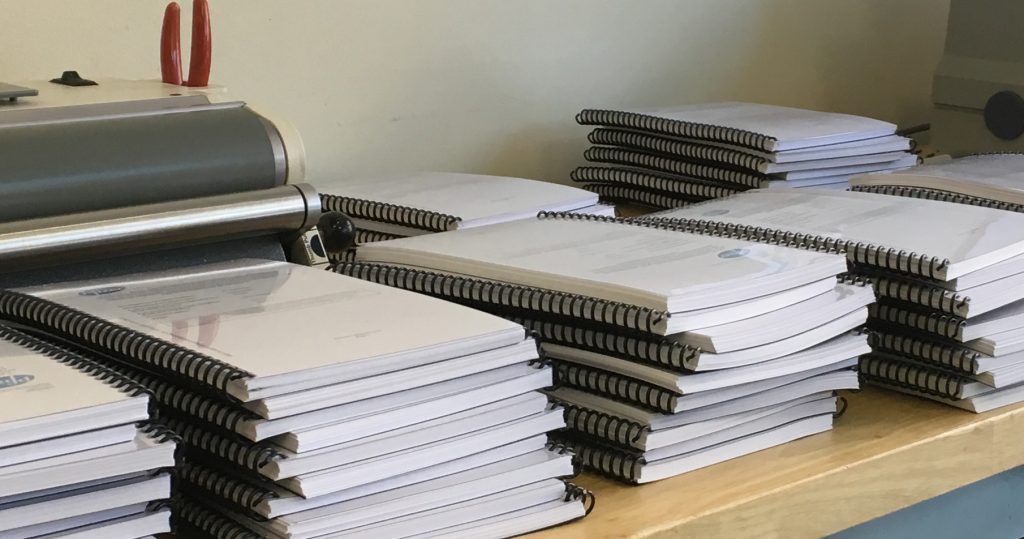 Full In-House Bindery
We offer many types of binding for your presentations, booklets, catalogs, seminars and short run books
In House Binding Options include:
Spiral Binding
Velo Binding
Glue Strip Binding
Double Wire-O Binding
Saddle Stitching
GBC Comb Binding
Perfect Binding
With our in-house design, production and finishing, we offer short run soft cover book publishing in 24 hours, with print runs as few as 10 books.
We do in-house softcover book binding. We have been able to convert a client's word file into a paperback format in less than 2 hours, print and bind 200 copies of the book within 24 hours.
We can do the same for you.
Our typical books are from 20 to 300 pages with color covers and can be sized from as small as 3 x 5 to 8.5 x 11.