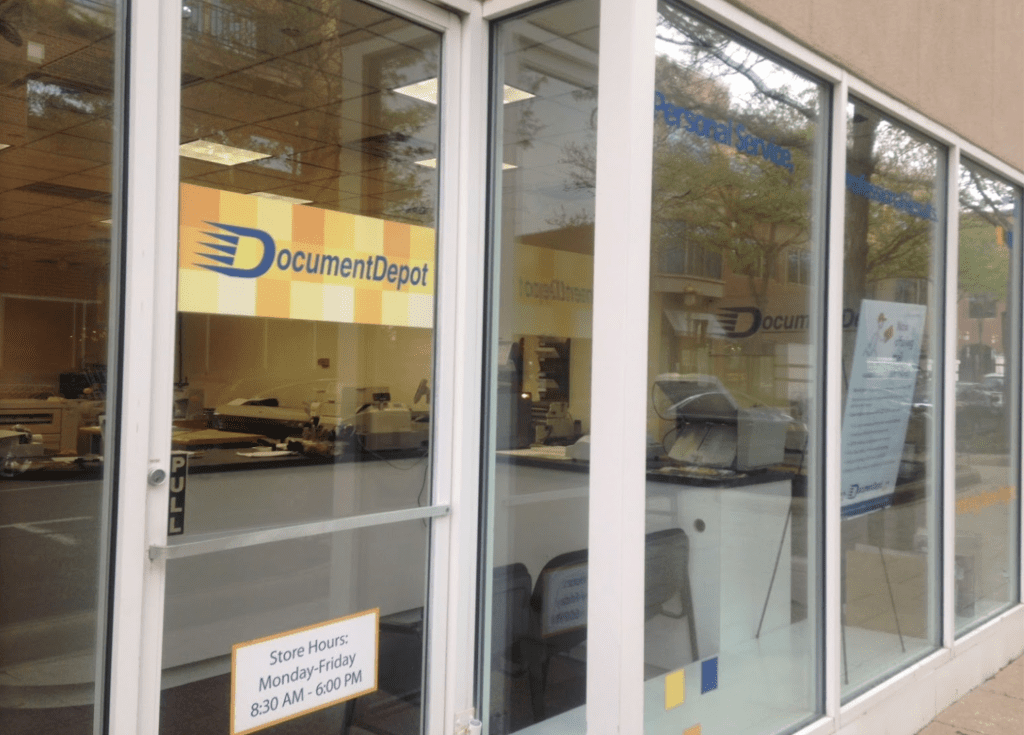 Document Depot was founded in 1998 as a quick print and reprographic center. As communications grew more software dependent, we added graphic design services and layout.
2001 we added wide-format printing and scanning.
2003 we added poster printing and photo printing
2005 we added many binding options
2011 we grew into our new space
2012 we added perfect binding
2013 we added creasing
2016 we began offering marketing specialty products
2017 we formed Silver Arrow Design to draw attention to our highly skilled and experienced design and marketing personnel
2019 developed trade show services including pre-show planning, displays and materials for use at show and post-show follow-up support.
2021 began offering Outdoor Graphics and Signage
Document Depot continues to expand its offerings to better serve the graphic communication needs of its corporate and not-for-profit customers.