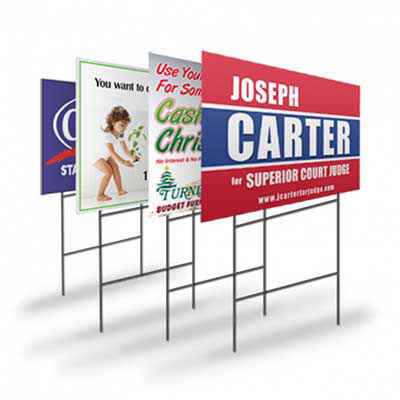 Give directions, announce a yard sale, promote a candidate! Lawn Signs are easy to put up and easy to get rid of when they are no longer needed. They come in various sizes. The best rates are available when ordered In groups of 10. Ask me why!
Most sizes are available, but here are some popular sizes
And metal stakes come standard!