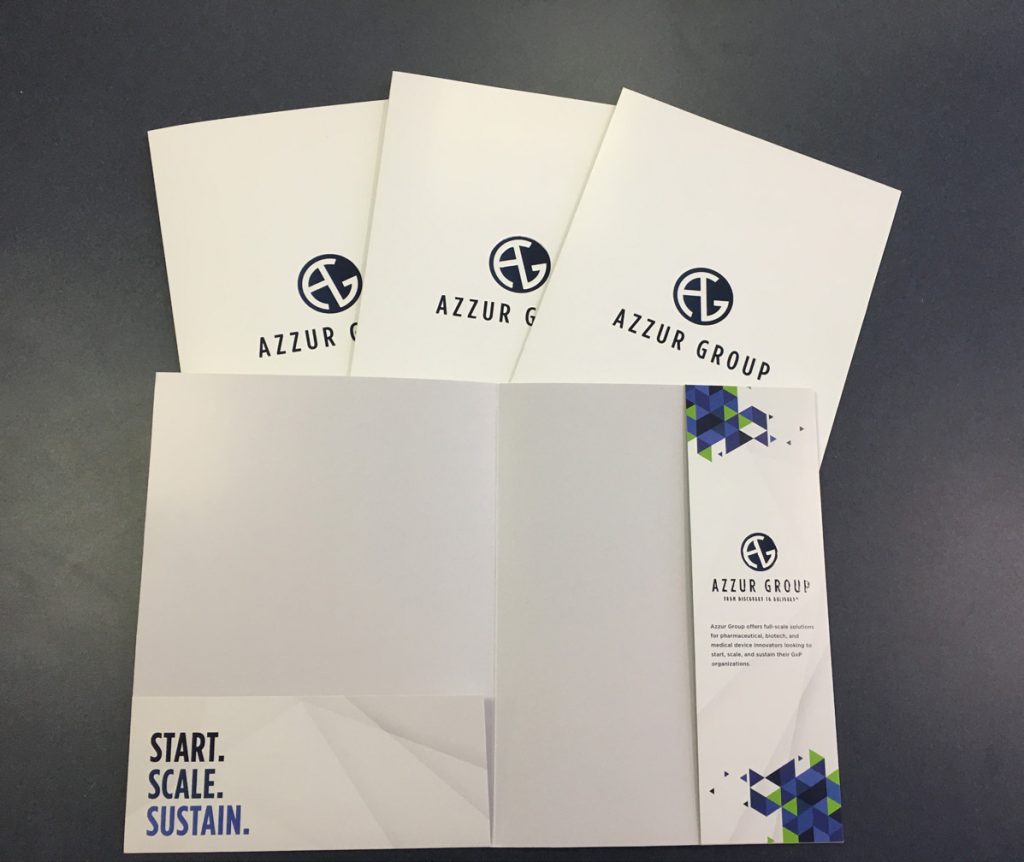 If you have a lot of material that you want to present in an organized and professional Fashion, then Presentation Folders will be perfect for you. Well designed presentation folders are a great way to maintain your corporate identity regardless of how often your materials change. They are great for Pharmaceutical Companies, Software Companies or any companies whose offerings change frequently yet who want their brand to stay in front of their prospects over the long term.
Presentation Folders come with a large array of options including different sizes, shapes, papers, and finishes. Custom cut folders are also suprisingly affordable.
We help you choose options that will maximize your marketing dollar.
This customer opted for one horizontal and one vertical pocket, and spot varnish on all areas where their logo showed, along with a grey halftone flood on the inside. What will you choose to highlight your company?