Meet our amazing team.
We're a talented group of creative individuals interested in art, cinematography, design, music, and all niches in between.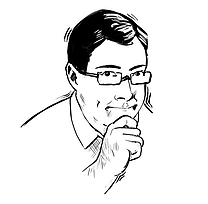 Ed Keenan, CPA
President and Founder
Ed has always been drawn to entrepreneurship and business development. While his time in accounting and earning a CPA was great training for business, the backward-looking nature of the profession felt limiting. Ed wanted more control over the elements of business. He became controller of a copier dealership and came to appreciate the fundamental importance of sales to businesses.
    Ed opened Document Depot in 1998 as a quick printing business based on digital printing technologies. His first employee was a graphic designer, and Ed has adapted to changing software and hardware technologies with an eye to providing his customers with services that helped to meet their communication goals at reasonable cost.
    Ed strives to provide his clients with strategies and productions which communicate their messages effectively, efficiently and professionally. Ed helps small business owners with strategy and communications strategies, consults for the NJSBDC and serves his community through the Mercer County Turkey Trot and the Friends of the Plainsboro Library Foundation.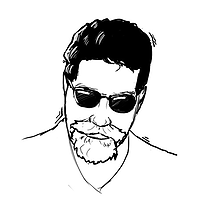 Pat Monteleone
Art Director
Pat has over 30 years experience as a graphic designer and art director in service to publishing companies, ad agencies, and design studios in New York City, New Jersey, and Philadelphia. He has dedicated his professional life to assisting small- and medium-sized companies in developing their marketing plans to best grab and hold the attention of their potential clients. Pat is an "ideas guy" who has the technical and artistic know-how to put in action unique and creative ideas that will deliver business-growing success to any venture.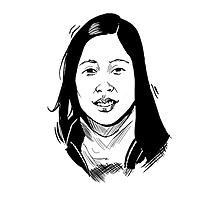 Yvonne Kwan
Production Associate
Yvonne is a graphic designer who interned at Document Depot in 2001 when she was an undergraduate student at Mason Gross School of the Arts, Rutgers University, in New Brunswick. She has maintained her connections with us ever since. Yvonne works primarily in our finishing department, but her depth of experience means that she may be found performing many different tasks at the shop. We certainly appreciate her being part of our team!